Become a successful forex trader in 90 days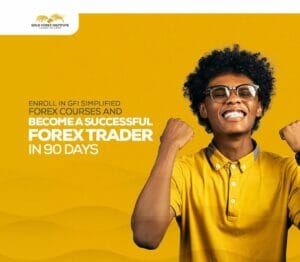 How to start right, How to succeed with the best chart patterns and Strategies!
48 hours of intensive Training by Global Analysts and mentors
12 Weeks Mentorship from a successful Global Analyst
Detailed Curriculum & Course outline
Professional Certificate after completion
Lifetime mentorship and access to live trading room
FOREX TRADING SIMPLIFIED COURSES;
How to start, How to succeed with the best advance patterns and strategies is a well-structured and comprehensive forex course that is designed to help novice investors understand all the basis of the forex market to help them in their investment decisions and for advance traders to easily identify and understand the advanced chart patterns formation on the chart giving you an edge on the market; to help them trade successfully resulting in consistent profit.
The course is designed to help you minimize your risk and maximize your returns
The course will help you to diversify portfolio to hedge against currency risk through diversification of portfolio
The course will help you identify very complex structures easily and how toidentify low risk trade to avoid excessive losses and drawdown.
The course is structured to suit your own schedule (weekend, weekday, evening )
The student can choose between Online session via zoom and classroom session
Students will be issued professional certificate after completion.
Access to over 25,000usd to 1,000,000usd proprietary funds to trade after completion.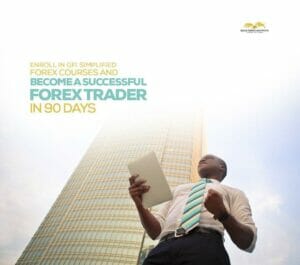 WHY CHOOSE US?
At Gold Forex Institute, You would enjoy a practical, personalized and interactive education platform to ensure that you study at your own pace with no pressure to move forward until you are confident and entirely ready.
Our students from all over the world are furnished with an interactive platform where they can freely ask questions and share ideas with one another.
We will engage you with a combination of assignments, quizzes, books, forums and videos to broaden your learning experience and to keep you on your toes to make sure you grasp every lesson.
You will have the opportunity to ask questions and you will be awarded a professional certificate at each level after successfully passing the exams.
BEGINNER COURSE (GFI LEVEL I)
At the end of the course, Students will be well abreast with;
The overview of the forex market and understand all trading definitions
Important Candlesticks Considerations (How to read and interpret them)
Fundamental Analysis and its application in trading
Identifying Chart Patterns
Understand the various forex tools and indicators used on the charts
Position sizing
Understand the powerful Oscillators Confluence & Divergence Strategy
INTERMEDIATE COURSE (GFI LEVEL II)
At the end of the course, Students will be well abreast with;
Wyckoff Smart Money Concept
Volume Analysis & Price Dynamics
Fibonacci Applications & Trading Techniques
Harmonics Patterns & Application
Money Management & Risk Management Model
ADVANCE COURSE (GFI LEVEL III)
Elliot waves Theory (Impulsive Waves & 21 Corrective structures)
Market Structure and Multi-Timeframe Wave Analysis
Advance Money Management & Risk Management Model
Using GFI Trading System & Template
LEARN

We believe that through education, everyone has the power to change their lives, and ultimately the world, for the better, hence, we equip our students and mentees to make consistent profits in their trading journey

TRADE

We are experts in the field of forex trading and are rigorous in delivering high-quality learning materials, services and experiences that deliver the learning outcomes we have promised.

EARN

Courses are taught by professional forex trainers and analyst with proven track record of consistency and are passionate about providing an overall trading experience that meets the expectations and goals of our students