The gold partnership program is a referral program designed to appreciate our existing clients and partners who refer clients to Gold Forex institute. Any referrals come with a commission between 50usd to 100 USD. We encourage everybody to join to make an extra income.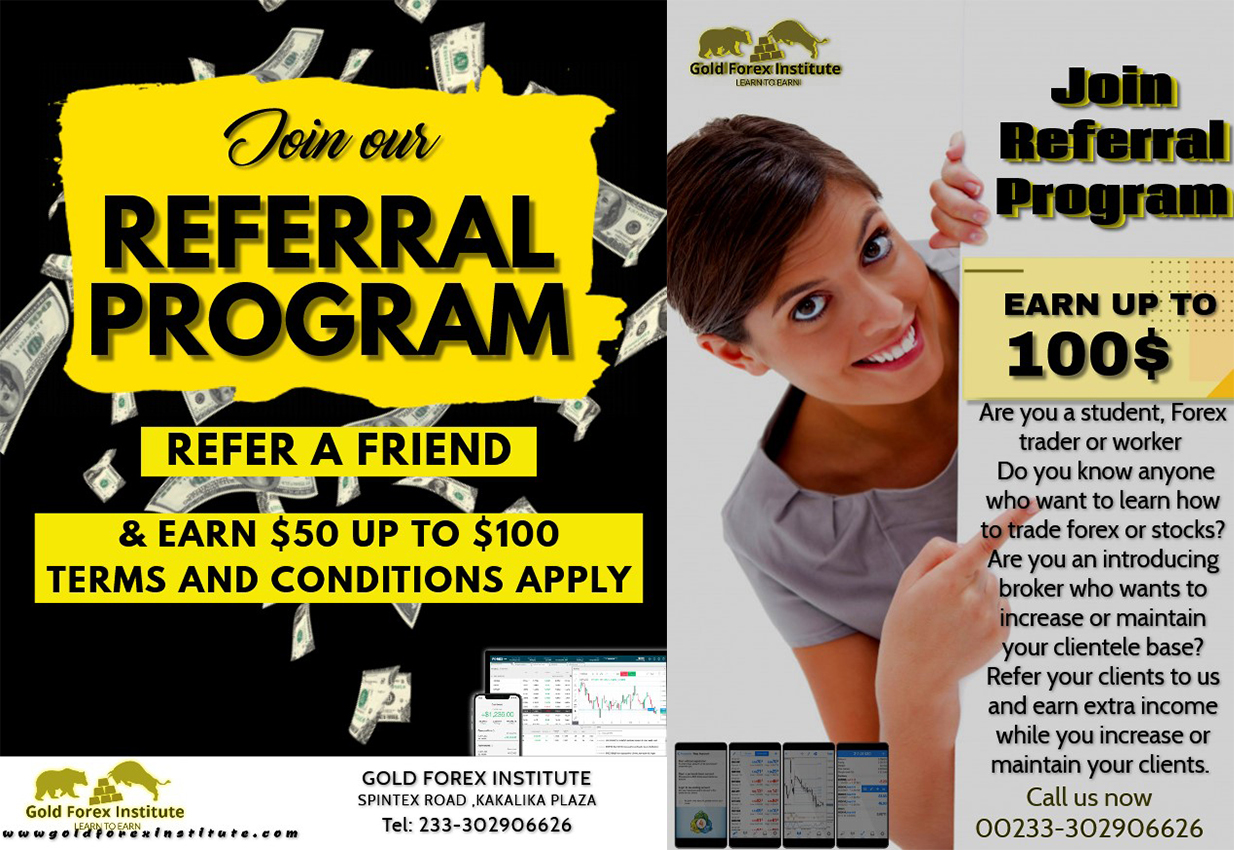 Congratulations if you are already a student at GOLD FOREX INSTITUTE. We hope you are satisfied with the services our team provides.
Are you an Introducing Broker and want to maintain or increase your client base with your broker, with clients who make consistent profits? Are you a Forex trader, student or worker and know someone who is looking to learn Forex? Through our exclusive program, you can make money when you refer our services to a person or institution. Once your referral signs up, we will pay you 100$ if your referral pays for full package and 50$ if he or she pays for 2 of our training package. Our training come in 3 sessions (BEGINNER INTERMEDIATE AND ADVANCED ) for more information, click on the button below.
Why Do We Pay You For A Referral?
We not only appreciate your time but your confidence in us and feel you deserve a token of gratitude for your advertisement.
Just click the graphic below to download a GOLD referral card, print it out and complete one or more of the referral cards to begin the process.
You can also request cards to be sent to you if a printer is not available
Call us on (+233)302906626 or Whatsapp(+233)501471104 for more information.